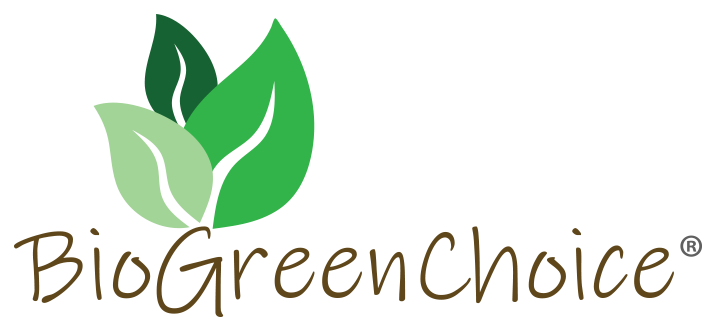 We are experts in developing sustainable solutions that can help corporations to achieve their 'zero waste goals.' Our successful BioGreenChoice® brand and product line – featuring 100% biodegradable and compostable food service disposable products – is one of the leading sustainable food service disposable lines. We manufacture over 100 products that are made from renewable resources such as bagasse and cornstarch, produced for retail and wholesale consumers. Our retail product line features bagasse plates, platters and bowls, CPLA cutlery, PLA hot cups, cold cups and accessories, available in smaller pack sizes and for purchase by the case. Our wholesale line features the same product categories along with bagasse clamshells, trays and PLA containers. All these products (excluding cup accessories) degrade in 90 days in commercial composting facilities, and they are OK compost HOME and BPI-certified by the Biodegradable Products Institute. BioGreenChoice® products can be viewed on the brand's website and purchased on Amazon.
FIBER MOLDED PRODUCTS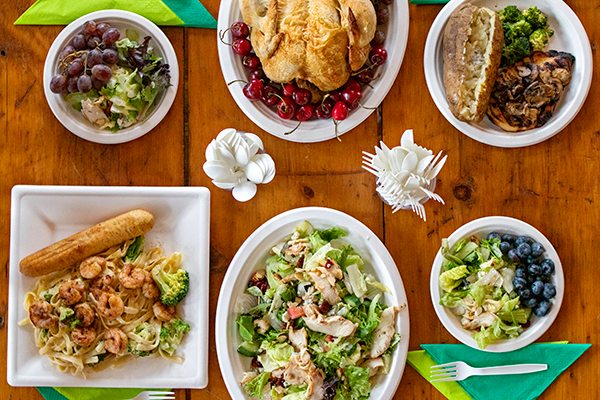 Our plant fiber based products are made from Sugarcane/Bagasse fiber. Bagasse is the remaining plant bi-product after the juice has been extracted from sugarcane. We use Bagasse to produce a wide range plates, trays, cups, soup bowls, lids etc. Our bagasse products can tolerate temperature up to 220 F; and they are used for hot and cold products both. They are soak proof ; and they compost in 3-6 months in a commercial composting system. Our Sugarcane fiber products are renewable, OK Compost HOME certified compostable and ASTM D6400 compliant.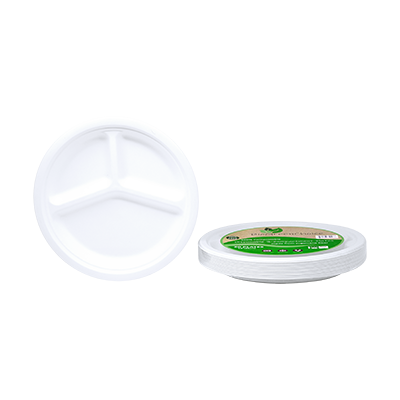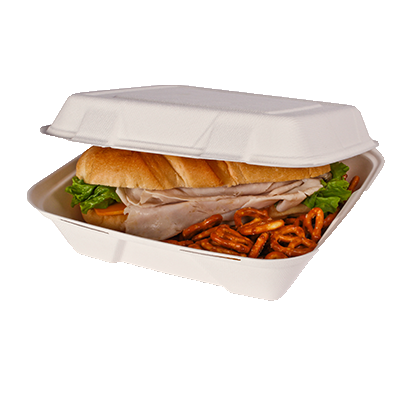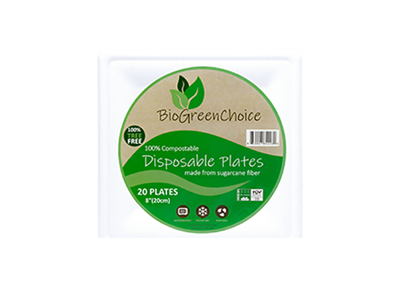 CPLA PRODUCTS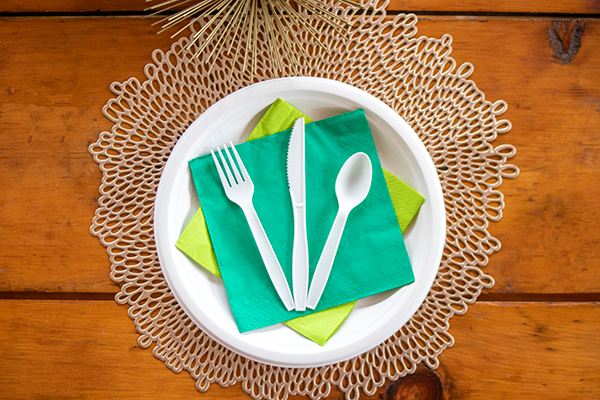 Our C-PLA products are made from a modified PLA resin that has a high heat resistant temperature. CPLA is widely used in the industry to make compostable cutlery products that can be used for hot as well as cold foods. Products made with CPLA are suitable for hot foods up to 185 degrees Fahrenheit. They compost in 3-6 months in a commercial composting system and meet ASTM D6400 standard for compostability. They are 100% compostable, certified by the BPI.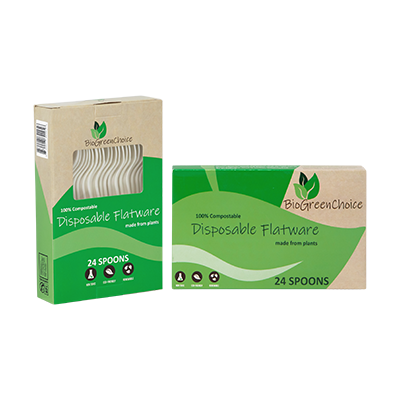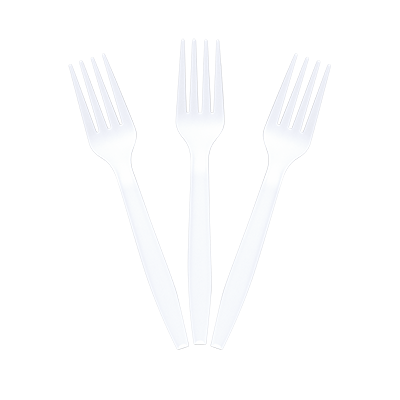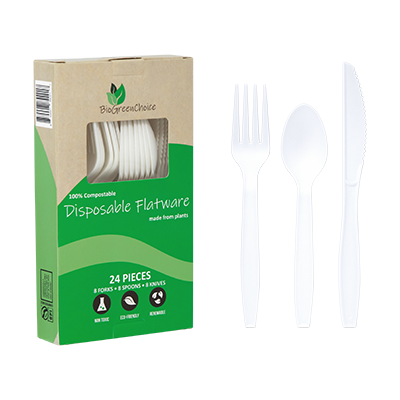 CORNSTARCH LINED PRODUCTS
Our compostable hot cups with Bio Lining are made from NatureWorks' Ingeo / polylactic acid (PLA) which is made from corn grown in the USA. They are soak proof; and good for hot beverages. They are perfect alternative to hot cups that are lined with Polyethylene. Our compostable hot cups W/Bio Lining will require sleeves when they are used for hot liquid.They composts in 1-3 months in a commercial composting system. Our containers are renewable, BPI certified compostable and compliant with ASTM 6400 standards.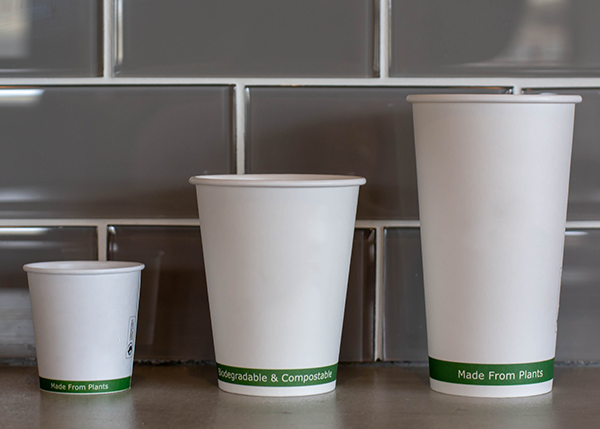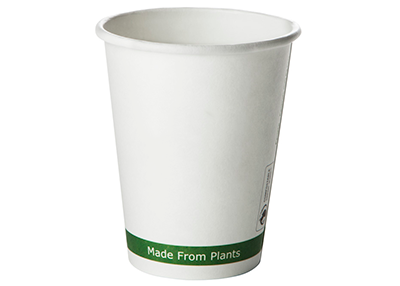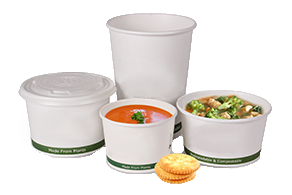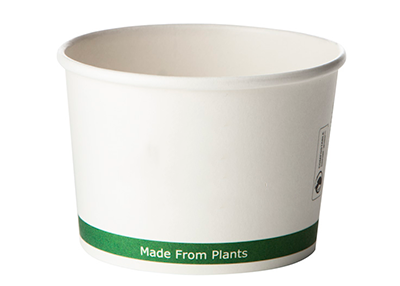 PLA PRODUCTS
Our Compostable Cold Clear cups are made from NatureWork's PLA which is derived from plants grown in the US. Our clear cold cups are perfect alternatives to clear plastic cups that are made from conventional plastic. They look and feel exactly like conventional plastic cups. They are strong, light and sturdy. They are good for cold beverages and they are to be used for beverages below 110°F. We provide plain as well with printed cups (with BioGreenChoice logo & green stripe). Our containers are renewable, BPI certified compostable and compliant with ASTM 6400-99 standards.