Product Categories
Parchment Paper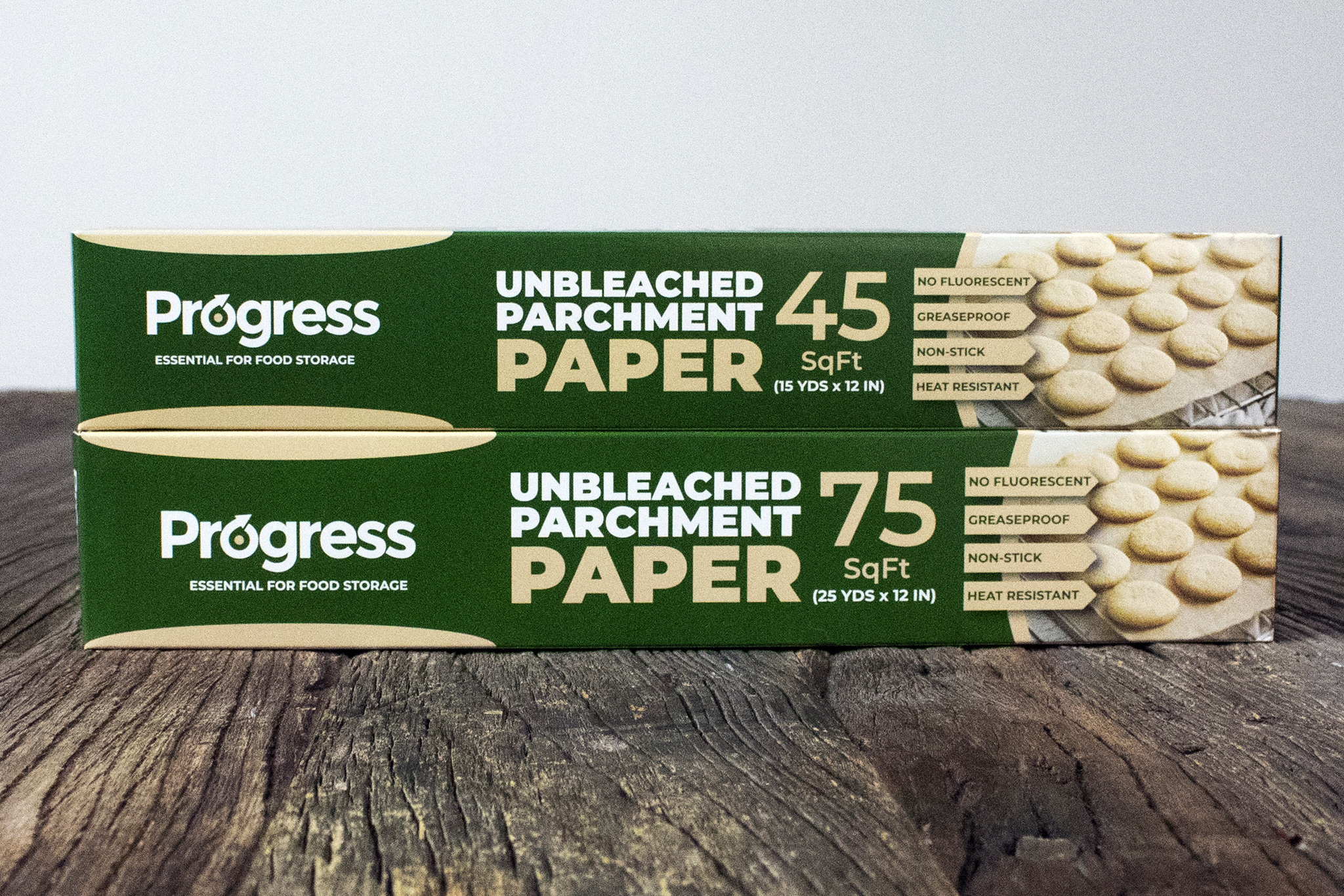 Progress parchment paper products are made of 100% natural, unbleached wood pulp and are perfect for a wide variety of cooking, baking, and household applications. We use a lightweight but sturdy blend of 40gsm parchment for optimum performance in the kitchen. Our unbleached and chemical free paper will not impart unwanted flavors into food or baked goods. Meanwhile, rugged design means our parchment is heat resistant and oven safe. Each roll measures 12 inches in width making it the perfect size for sheet pans and a variety of other applications. Use parchment paper for baking, cooking, wrapping pastries and baked goods, protecting countertops and so much more; the possibilities are nearly endless!
Essential: Progress Parchment paper sheets are foundational household supplies, especially for air fryer owners and cookie baking enthusiasts!
Multipurpose: whether you want to bake the perfect cookie, line your air fryer oven, use as sandwich wrapping paper, or improve many other cooking tasks, our big parchment paper sheets are the perfect addition to your household items arsenal.
Practical: Progress parchment paper makes for effortless non stick baking liners which are reusable when used gently. Keep your baking sheet pan immaculate when baking cookies with these nonstick paper sheets.
See the difference: Our unbleached natural brown parchment paper doesn't undergo harmful chemical bleaching and is free from BPAs, Parabens, and other harmful chemicals.
Perfect Fit: Each pre cut parchment paper sheet measures 12 in x 16in: perfectly fits half sheet pan size. Heavy duty flat deli sheets offer added convenience, no more cutting or tearing!
| SKU | SIZE | COUNT | CASE SIZE |
| --- | --- | --- | --- |
| R-5041 | 12in x 16in | 120 | 12 |
| R-5042 | 12in x 16in | 220 | 12 |
| R-5047 | 45 SqFt | - | 12 |
| R-5048 | 75 SqFt | - | 12 |