Progress is an innovative and high quality – line of dependable, essential and traditional products. The Progress brand takes a no nonsense stance, as its products embody advancement and dependability for consumers. The Progress product line includes traditional disposable tableware, household and personal protective equipment products. Our leading line of products are beneficial for use across all industries including but not limited to hospitals, emergency care centers, offices, schools, homes, daycares and more. Progress products are sold for their intended use, and should be used responsibly. Our products are designed and manufactured with the end consumer in mind and were created to enhance the everyday life. Progress products are easy to use, mindful and innovative – making progression a way of life.
Face Masks
Progress Disposable Face Masks, launched under our PPE line of products provide superior protection for people across all industries. These masks are carefully designed to cover the mouth and nose of the wearer, helping to reduce the spread of airborne diseases. The soft, flexible earloop design holds the mask in place, and is comfortable to wear for extended periods. Material is gentle on skin and appropriate for people of all ages. Our disposable masks are available in 3-ply and 4-ply, with each layer being specially designed for greater product efficiency. Layer 1, the colored layer is your first line of defense. Layer 2 minimizes particle dispersal for the ultimate layer of defense, and layer 3, the soft, non-abrasive inner layer makes the mask comfortable on your skin. We offer 3-ply Face Masks, 3-ply Surgical Masks, 3-ply N95, and 4-ply KN95 Respirator Masks. All Progress masks are manufactured to be superior quality for safe, healthy and effortless breathing. They are perfect for protection in congested airports, bus terminals, malls, parks, busy streets, and other public places. Common applications include medical use and food prep. These masks are made for one time use, and should be discarded thereafter. Progress Disposable Face Masks are CE and FDA certified.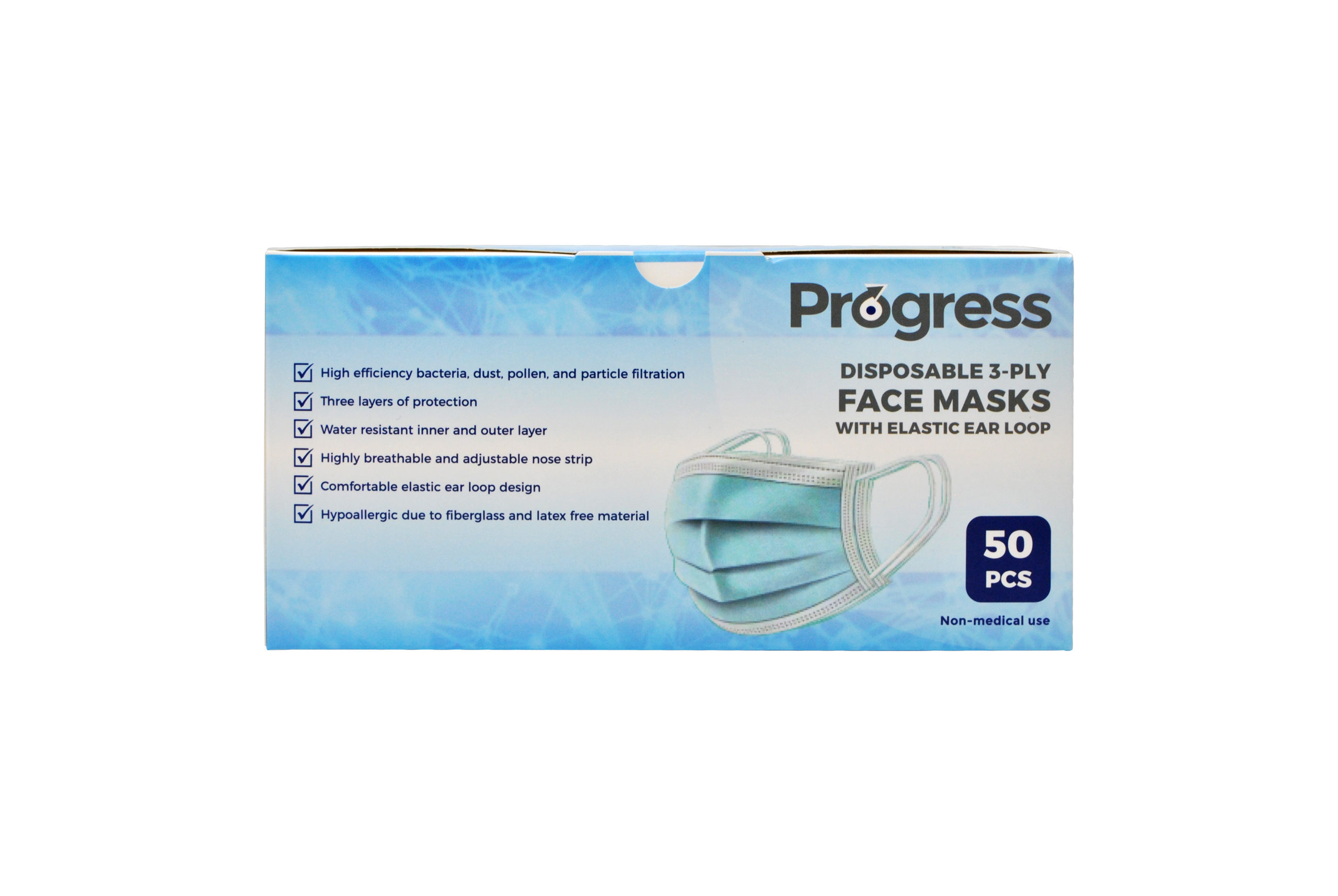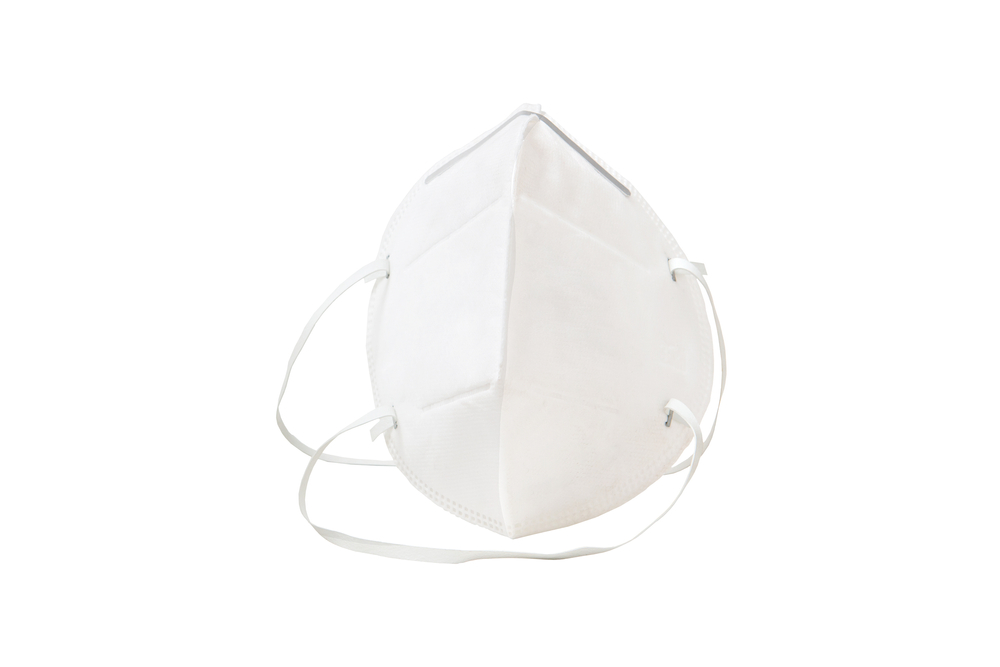 Disinfectant Wipes
Progress Disinfectant Wipes, launched under our PPE line of products provide a superior level of cleaning for people across all industries. Our disinfectant wipes freshen, whiten and disinfect surfaces, killing viruses and bacteria that cause colds and flu. Progress Disinfectant Wipes contain a high level of alcohol, killing 99.9% of viruses and bacteria. Our wipes are effective against the harshest allergens, and eliminate mold and mildew on tiles, walls, tubs and other surfaces. These wipes are ideal for the home, office, bathroom, kitchen, toys and more. Progress Disinfectant Wipes are the perfect way to keep your area clean and germ-free.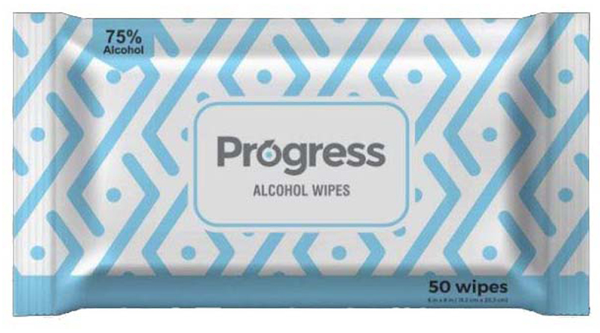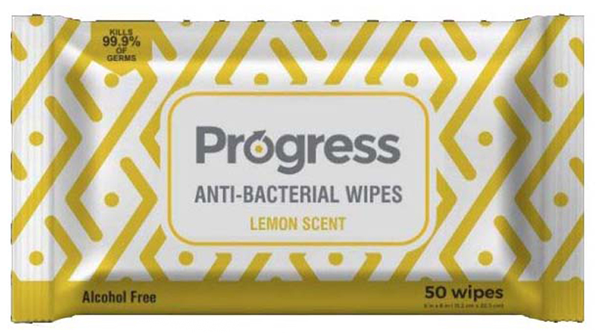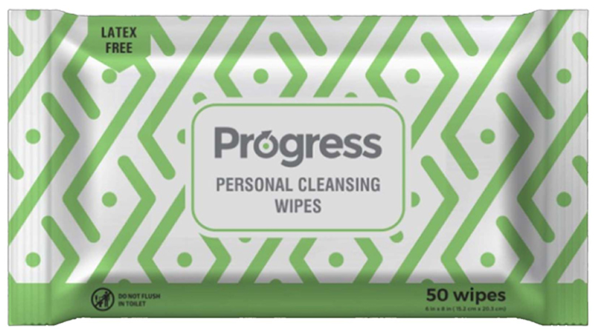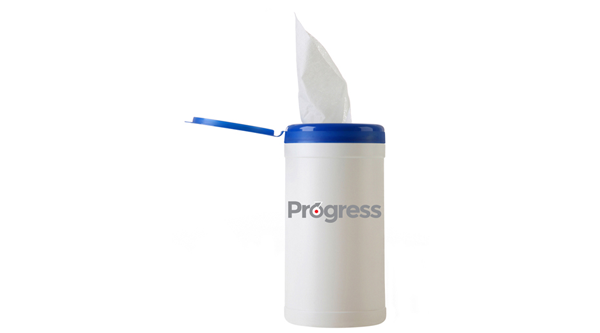 Disposable Gloves
Progress Disposable Gloves, launched under our PPE line of products provide superior hand protection for people across all industries. These gloves are designed to cover the hands of the wearer, helping to reduce the likelihood of contamination to hands. The ambidextrous design conforms to the wearer's hand, perfect for quick and easy application. Our disposable gloves are available in four different types of materials, with ideal thicknesses pertinent to its industry use. Protect your hands from germs, fluids and infectious disease with our powder-free Nitrile and Latex gloves which are ideal for medical use. Progress Nitrile and Latex Gloves are manufactured to be extra thick for superior durability, providing greater puncture resistance than those made for lightweight applications. Progress Vinyl and Polly Gloves are also great for food service, janitorial, and other lighter-duty day to day applications. These gloves are made for one time use, and should be thrown away thereafter. Progress gloves meet strict industry standards for medical use and food preparation, are allergy free and FDA compliant.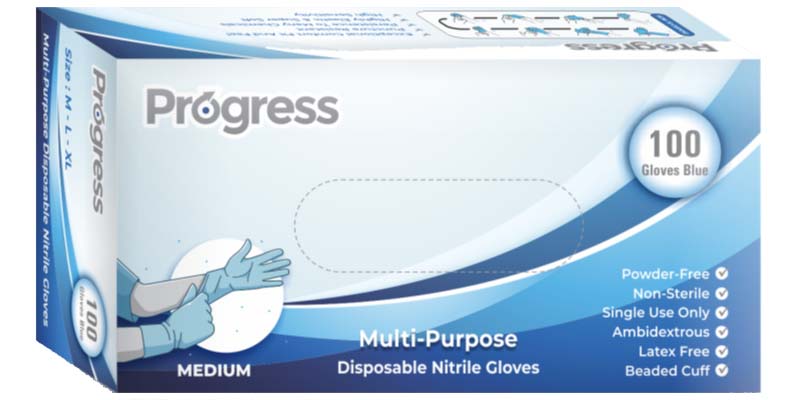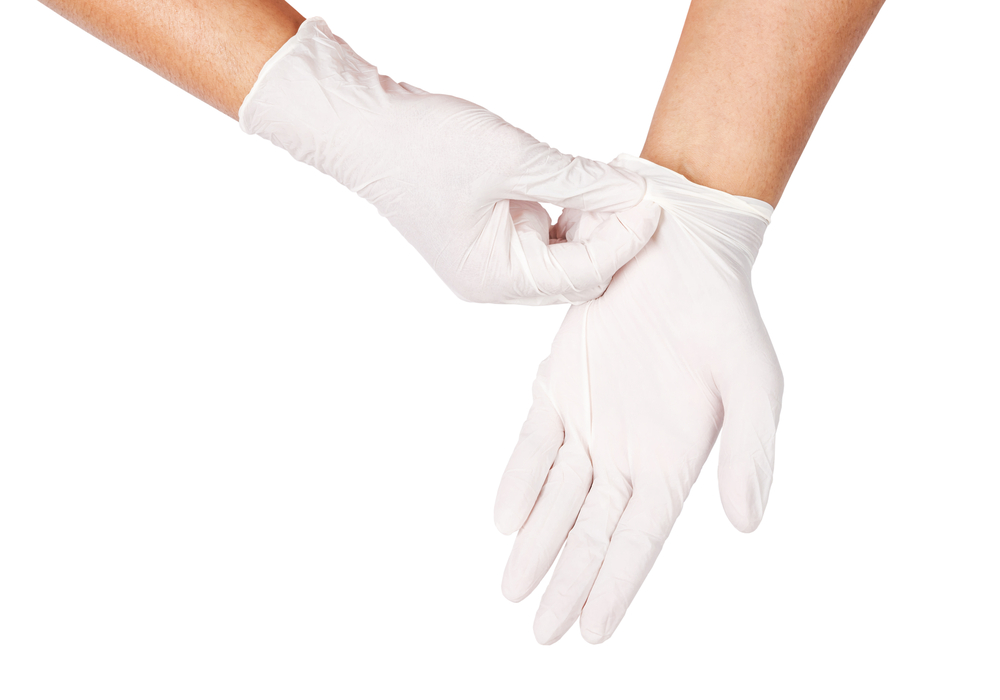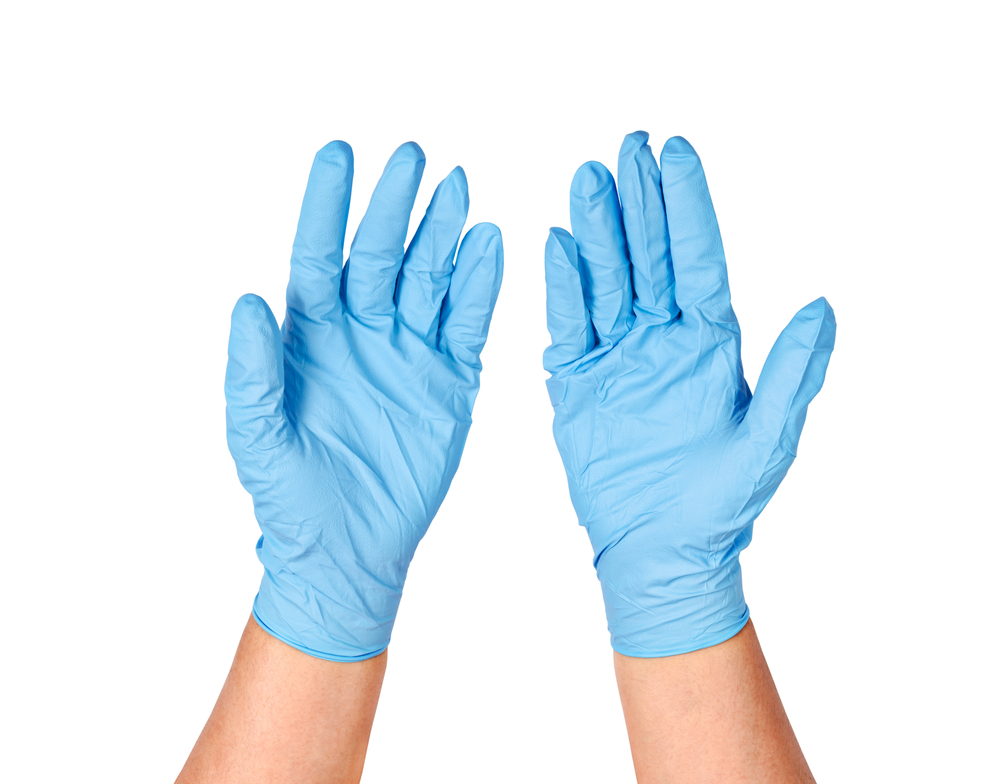 Trash Can Liners
Progress Drawstring Trash Can Liners offer an exceptionally strong hold, capable of withstanding heavy waste from all sorts of households. Our trash can liners are thick and double-seamed, designed to be extra strong with easy to use reinforcing-drawstring bands. These drawstring bands are made from an even thicker material and provide an additional hold with greater leak protection. Reinforcing bands also offer a simplistic design, easy to carry and dispose of. Pull the drawstrings up and away from the bag and then knot the strings for greater security. Our durable drawstring trash can liners come in a variety of types and sizes for numerous applications. You'll find Progress trash can liners perfect for use in kitchens, breakrooms, community centers, and more.